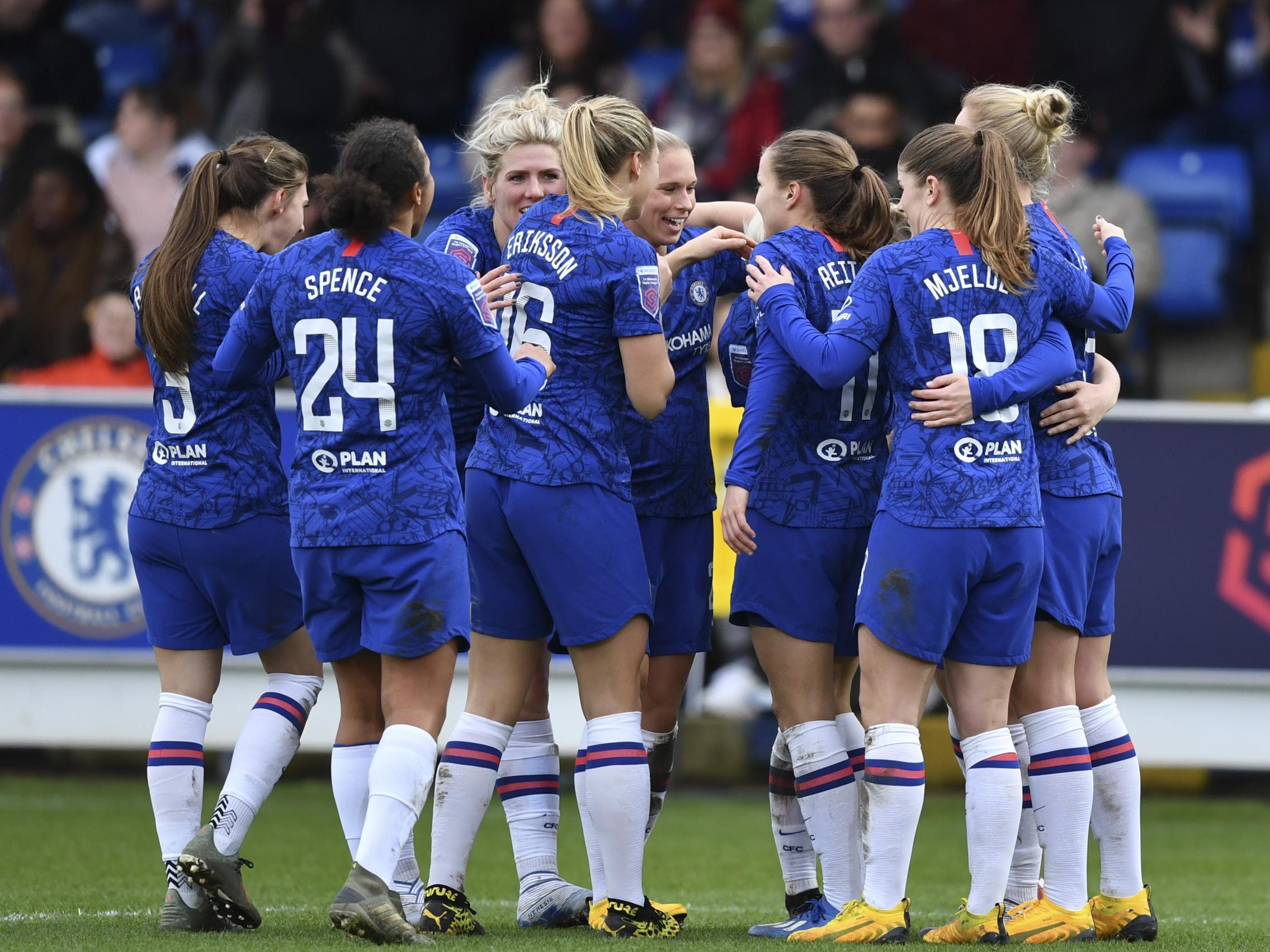 Chelsea Women has become the first club in the world to tailor their training schedule to the players' menstrual cycles to enhance performance and reduce injury rates.
Manager Emma Hayes has been the driving force behind the initiative after noticing that the players' energy and mood was directly impacted by their cycle.
Ms Hayes, who has seen the team get to second in the Women's Super League this season, told The Telegraph that for too long women's teams had been trained in the same way as their male counterparts, which meant their performance wasn't being optimised.
Download the new Independent Premium app
Sharing the full story, not just the headlines
"I am a female coach in an industry where women have always been treated like small men," she said. "The application of anything from rehab to strength and conditioning to tactical all come from the basis of what men do.
"The starting point is that we are women and, ultimately, we go through something very different to men on a monthly basis."
The new regime will tailor training and nutrition programmes to help control weight and energy fluctuations throughout the month as well as reduce susceptibility to soft tissue injuries, which have been linked to hormonal changes.
The players have been encouraged to download the FitrWoman app, developed by international cross-country runner Dr Georgie Bruinvels, which allows them to log and monitor the four phases of their cycle: menstruation, pre-ovulation, ovulation, premenstrual.
Then, with the consent of the players, this information is shared with the club and informs their training.
For example, in phases one and four Hayes noticed the women's coordination is impaired and in phases three and four they are more likely to gain weight as they crave junk food. The women are also reportedly at a higher risk of inflammatory injury in phases one and two, according to Dr Bruinvels.
"The menstrual cycle is an inflammatory process and excess inflammation can result in an injury," said Dr Bruinvels. "It's not solely down to high levels of oestrogen, but tracking the cycle is also very important in terms of bone-injury risk."
The idea to sync the menstrual cycle with training came to Ms Hayes, who suffers with endometriosis (which the NHS describes as a chronic condition where tissue similar to the lining of the womb grows in other places such as ovaries or fallopian tubes), during the 2016 FA Cup Final against Arsenal.
It was reported that coaches for the US national team tracked their cycles during the World Cup in France but Chelsea have become the first team to do it in day-to-day training.
"These players are going to be the first generation of women who are well educated about their menstrual cycle and they will spread that knowledge as far as they possibly can and we hope that becomes a culture within every football club in the world," said Ms Hayes.